So, this post might seem a bit random, but there's nothing wrong with that! I thought it would be nice to try a different style of blog post and I feel this will give you an insight into what my life is like, so here goes… a day in the life!
6:45am
Waking up early is not what anyone wants to do, especially on a cold Monday morning, when all you want to do is sleep for as long as possible! Also, when it means you have to wait longer for breakfast! I woke up, to the sound of yet another alarm going off (yes, I'll admit I did snooze the others!) and this time I had no choice but to get up, otherwise I'd definitely be late to write and read the first set of news for the day ahead.
7:10am
Time to grab a coat, my Student ID badge and then fill up my water bottle and head off to the studio.
7:25am
I was in the radio studio, time to write the first newsread of the day, which would be broadcast on DemonFM at 8am!
7:55am
5 minutes until the Newsread, and one of the Breakfast presenters turned up. A quick mic test was done and then I was ready to go, script prepared.
8am, 8:30am, 9am, 9:30am
Live on air with the news- reading out to those in Leicester and those listening online. During the breakfast newsreads, we report the latest news, local news, entertainment, sport, weather and travel. Broadcasting live from this awesome studio!
9:30am
I left straight after the newsread as I was ready to go back to my accommodation and eat some breakfast. On my way back, I saw people walking across campus in just t-shirts, how they could do that when the temperature is less than 5 degrees celsius is beyond me. Personally, I'd be wearing a jumper, but then again I'm not the best person to ask when it comes to temperature.
10am
Back in the flat, of course, you know what that time is BREAKFAST! Bit late, but better than never.
10:30am
Time to start the day, well actually doing things you should do as a student, so yeah I started off with some studying.
12pm
I had a seminar for one of my politics modules: British Government and Politics. In this session, we discussed what a constitution was and the strengths/weaknesses that it could be said to have.
1pm
Time to make LUNCH and listen to Absolute Radio 00s
1:38pm
Time to get started on an essay. Draft introduction written.
2:45pm
I headed to a lecture, I probably could have left later saying I live so close to my main building. But, I had to print some materials out to scribble over in the lecture and no one wants to be late or walk up 3 flights of stairs quickly.
3pm
The lecture was for my British Government and Politics module and today's session was on the party systems.
5pm
After the lecture, I went back to my accommodation and had a look at twitter. I saw many blogging related tweets, which were inspiring and make me want to write even more blog posts, which I will do if I've got time to do so!
I, also, saw tweets about #WorldKindnessDay and #AntiBullyingWeek17 and I feel this is really good that people can use this social media platform to speak out about these topics. It is important that we are portraying a message of love not hate and I hope this will continue for some time to come.
5:50pm
It was time to walk to the Queen's building on campus, ready for a Labour society meeting to hear all the exciting things which are happening.
6pm
So somehow I managed to arrive a few minutes late, but they'd only just started (thank goodness) otherwise that may have been awkward. One of the first things mentioned was the Yarlswood protest which is happening this Saturday. For those of you who aren't aware, this is a protest organised by Movement for Justice, to stand up for these people in the prison and put an end to the practice of immigration detention. Unfortunately, I'm not able to make this, but I'm sure my fellow supporters will go and make their voices heard! We also heard from some of the DMU LabSoc committee members, and what their time was like at the Labour Students Political Weekend. From what I heard, it was a different experience for all of our delegates and enjoyed by all (AND MOST EXCITING THING IS WE'RE BEING AFFILIATED WITH LABOUR STUDENTS!!!)
Finally, I received the Labour poster I won on the pub quiz night earlier this term!
6:30pm
I made my way with one of the Labour committee members, to the radio studio, so that I could be part of the second hour of InFocus. For anyone who doesn't know what this is, it is a weekly discussion and debate show, relating to topics that matter to you i.e everyone, especially students at DMU and the people of Leicester.
The first hour was on the topic of universities and the Question time style debate which was held at DMU last Friday.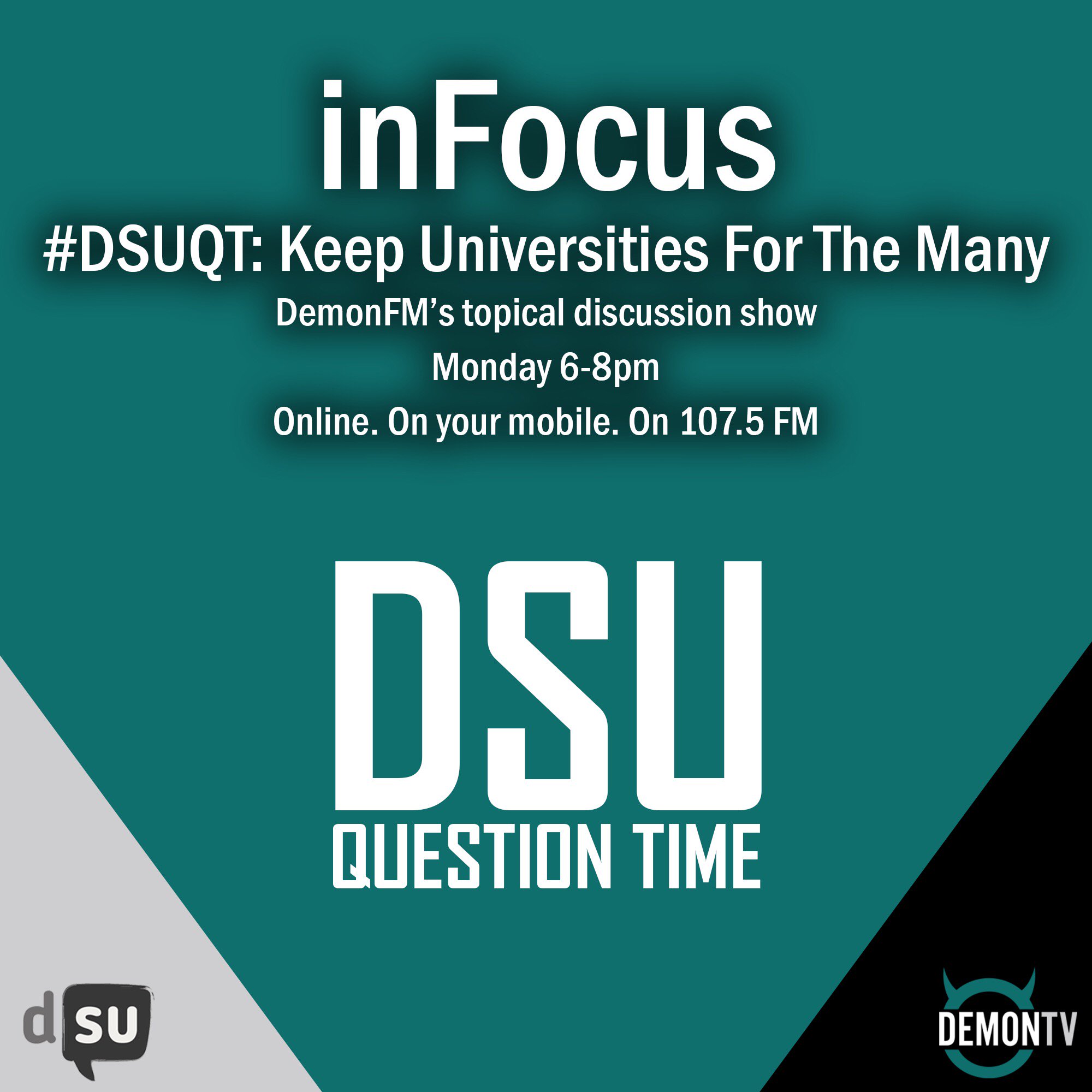 The 2nd hour covered four topics: Simon Stevens' NHS speech, Prince Harry's Beard, FIFA +Poppies and Twitter with 280 characters. I researched and provided the background for the debate on the recent change in character limit on twitter.
8pm
Back to my accommodation I went, to come up with more blog post ideas, write some more for my assignments and to just chill.
I hope you enjoyed this post and will continue to read my blog when you have a free 5 minutes.
Thank you for reading,
Emily x